We provide a combination of services tailored to meet the specific needs of groups, cohorts, departments and teams throughout an organization.
We specialize in facilitating potentially volatile candid conversations between two or among up to 12 people and presenting seminars to audiences of 10 to 100 on:
Radical Candor
Emotional Intelligence
Developing Professional Relationships
Inclusive Communication Across Differences
We regularly conduct needs assessments, focus groups, and stakeholder interviews to evaluate the status quo. Partnering with the organization, we develop targeted tools to address identified issues, designing workshops, training programs, and team coaching sessions.
Incorporating the best of several approaches, we deliver programs that resonate with the specific audience and convene meetings that make good use of everyone's time. All of our workshops draw on modalities that integrate:
Change management principles
Design thinking
Systems perspectives
Adult development frameworks
Neuroscience research
Experiential learning
Accountability measures
---
Our Clients
---
Thomson Reuters
The White House Office of Presidential Personnel Leadership Development
U.S. Department of Transportation
U.S. Department of Commerce
Harvard University
Duke University
University of Pennsylvania
American Bar Association, Commission on Racial and Ethnic Diversity in the Profession
Diversity Lab
National Association of Women Lawyers
State Bar of Texas
National Capital Region Association of Corporate Counsel
Washington Network Group
Princeton Club of Washington
Harvard Club of New York City
District of Columbia Bar Association
The Association of the Bar of the City of New York
Women's Bar Association of the District of Columbia
---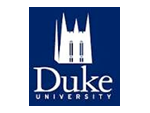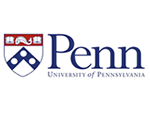 What Clients are saying
"Kate was great. I liked that she gave concrete examples and made a point to note when things we often think are important aren't really something to stress about."
"Kate is a great resource – thanks for bringing her onboard! Her tips and ideas really helped."
"Most helpful seminar I've attended in 13 years of practice."
"Wonderful speaker. Fantastic – do not change. Thank you!"
"Ms. Neville was extremely comprehensive. I enjoyed the interactive activities. The entire presentation was very timely."
"Good format; useful to have interaction; nice detail and drilling down deeper into each subject area. Thank you for the great handout to use later!"
"Thank you very much for this wonderful seminar! I am so pleased with this content and benefitted greatly."
"Very helpful. This is exactly what I needed!!"
"Your program was a great event and very helpful. I wish that I had been part of it earlier in my career."
"Great seminar! Very informative resources provided. Now I know where to start!"
"Your presentation is still our largest attended Business Hour event to date!"